A History of Adelaide's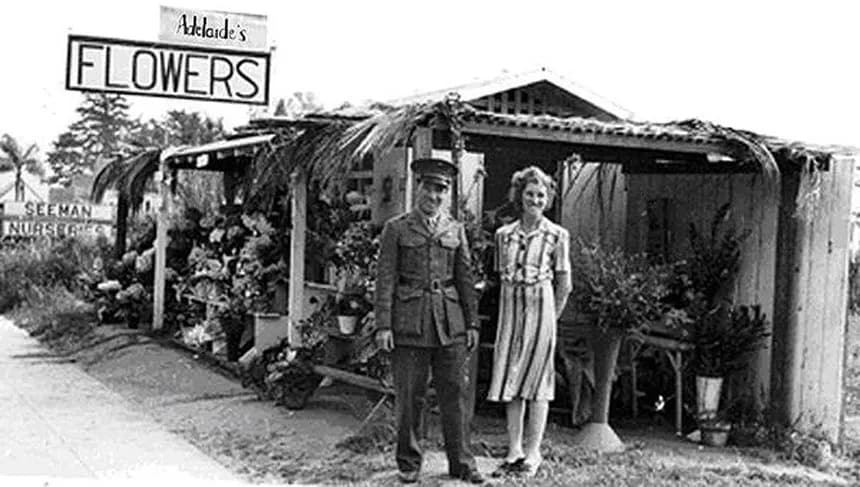 It was 1936, with an operating budget of $6.00, which Adelaide Phillips used to open a small flower stand on a lot she purchased along highway 101 in Encinitas, California. Flowers by Adelaide was born and it was a single person operation until in 1945 she and he son built a structure that was to become her first full service flower shop in La Jolla. It was Adelaide's love of flowers and a strong will to succeed in business that blossomed into a passion that would cover three generations.
After working as a partner with Adelaide for over three decades, Harry did a buyout in 1974 and became sole owner. Adelaide and Harry shared the same passion for the industry and business and he was determined to grow Adelaide's to be the premier floral shop in Southern California. Harry passed away in 2009 with his daughter Gina at the helm filling his footsteps.
In November 2010, Gina sold the business to the Newell family to carry on the heartfelt family traditions that she, her father and her grandmother created. They ultimately hired Jerry Parent and Larry Anhorn in 2011 to help build on those past traditions and ultimately sold the company to them in 2016.
Adelaide's entered its 85th year of servicing La Jolla and San Diego in 2021 with the finest in floral designs, plants, giftware and events.
Jerry and Larry look forward to many more years to come by building on past traditions and setting new directions to embrace the needs of multiple generations to come.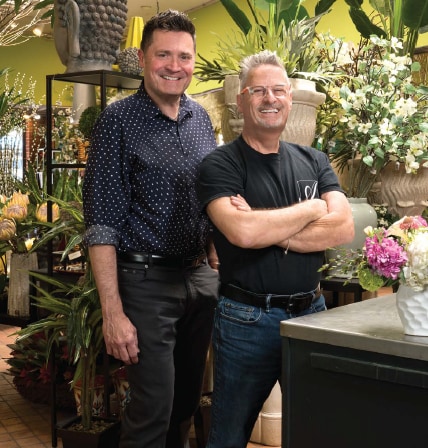 Jerry Parent | Larry Anhorn, Owners